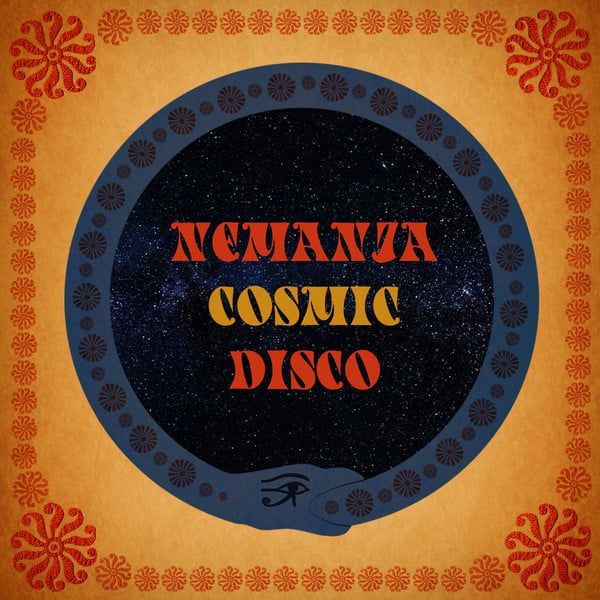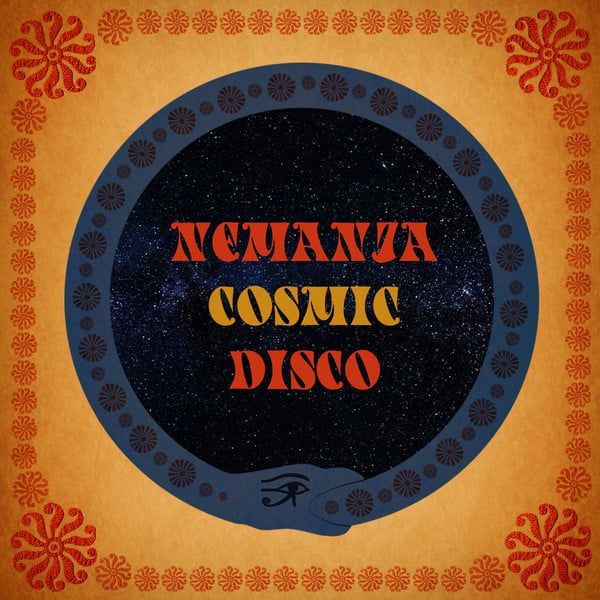 nemanja-Cosmic Disco LP, Ammonite Records AR016
by nemanja
€20.00 / Sold Out
The second album of Croatian band nemanja was published after the death of Ammonite Records' founder Dejan Boskovic. In many ways symbolic and related to this tragic event, this album captures the latest efforts of Dejan's publishing work in promoting young artists from the former Yugoslavia which music strongly relies on "crate digging" sensitivity. Thanks to his family, friends, and colleagues, his label still works and we are all proud that such a beautiful person still lives in our hearts.
Taken from bands official press release:

"nemanja-Cosmic Disco LP can be described as psychedelic sounds of cosmic disco cumbia inspired by the ancient text "Tibetan Book of the Dead"!" After "Tarot Funk" captured his inner world through 2018. nemanja asks you to follow him through his next faze – his death, inner search and new birth.Cosmic Disco" has been written as the musical answer to the Book of the Dead. It describes, and guides, through the experiences that occur after death, in the bardo, the interval between death and the next rebirth. Because the experience might be terrifying, "Cosmic Disco" comes as a celebration of life and all the beauty and joy we found and have yet to discover in the next life.
The album doesn't answer the questions about death, it only tells what nemanja remembers. He is hoping that you will, while listening, remember your transition too - your time of spiritual change and transformation. After all, you too had "died" and come back many times before. You just need to remember.
"Cosmic Disco" follows three bardo intervals - Chikhai bardo in which one sees the reality in its clearest form, Chonyid bardo which features the experience of visions while the last Sidpa bardo features karmically impelled hallucinations which eventually result in rebirth.
If once again, for some reason, you are not successful in finding meaning in all of this, just let the grooves free your ass and your mind will follow! I wish you all a pleasant journey."
Tracklist:
A1 Dāw Yĕn 04:08
A2 Terra Magica 05:27
A3 Zen Sin Fin 04:35
A4 Danza de la Muerte 04:17
A5 Kozmik Oyun 03:40
B1 Juju Dancer 03:24
B2 As Above, So Below 04:33
B3 Rama Disco 04:25
B4 Cumbia Cosmica 04:03
Recorded throughout March and April 2020. in a room in Pula, Croatia
Music, Lyrics, Recording, Producing, Mixing by Luka Šipetić
Mastering by Luka Čapeta
Additional vocals on "Juju Dancer" by Nikol Ćaćić
Flute and soprano saxophone on "Terra Magica" by Leo Beslać
Cover Art by Dino Santaleza (Vila Propuh Studio)
label: yem
BOOKING - [email protected]
Special thanks to Matej Perić, Karlo Lugarić, Laura Matijašević, Leo Beslać, Branimir Štivić (Die Zoone), Dino Santaleza, Luka Čapeta, Ivan Botički, Lea Šipetić and Nikol Ćaćić
© 2020, Ammonite Records, Luka Sipetic, all rights reserved