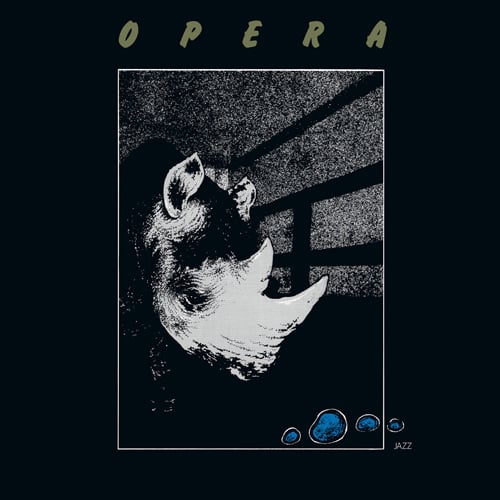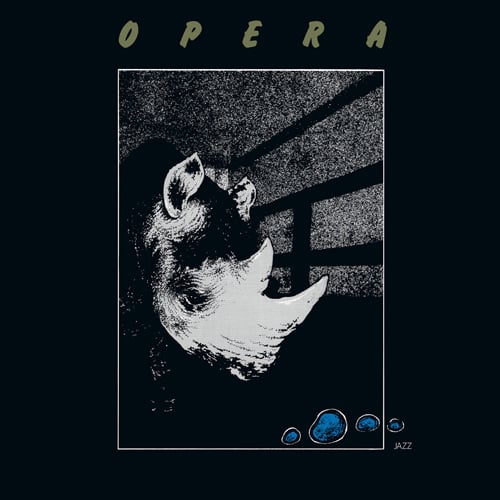 Nenad Jelic/Laza Ristovski-Opera LP, Soundway Records, SNDWLP 156
by Nenad Jelic and Laza Ristovski
€25.00 / Sold Out
Soundway Records reissues a limited 1000 copy run of Nenad Jelić and Laza Ristovski's seminal experimental Serbian album Opera originally released on the former Yugoslavian state record label PGB / RTB in 1986. Combining Balkan and South American percussion and rhythms with synthesisers, vocal samples, and at times unexpected acoustic instruments (zither and harmonica), the album has slowly become a cult classic amongst fans of fourth world and avant garde music and is a kaleidoscope of contrasting moods and inspirations.
The recordings were the brainchild of Nenad Jelić: one of the most original artists to appear on the Serbian music scene in the late 1970s onwards. Jelić played in a wide variety of former-Yugoslavian contemporary jazz, modern classical and rock / pop outfits throughout the 80s until the present day, including the two, classic early 1980s LPs recorded by the Lala Kovačev Group: Balkan Impressions Volumes 1&2. A percussionist obsessed with melody and silence, and a multi-disciplinary instrumentalist, Jelić teamed up with the famous Serbian keyboard player Laza Ristovski in 1985 to help him arrange and realise his vision for the record. The year before its conception, Jelić had moved to Portugal and it's evident in the compositions that the musical waves that blow back and forth across the Atlantic Ocean had melded with the various Eastern European, Mediterranean and Balkan traditions that he had grown up with.
"This is where I completely immersed myself in the atmosphere of the Saudades, which helped me articulate my own personal vocation as an author, enabling me to focus on melancholy, melodiousness, the fluidity of the pulse". The Lisbon setting of the fado bars gave rise to the first impulses which would become Opera.
However, becoming "just another fado artist" wasn't enough. "My temperament, my previous experience, my sensibility, they all clearly pointed toward a fusion of ambient, jazz and pop music laced with elements of the various Balkan musical traditions as well as the universe of the Latin American sound."
"I saw Portugal as an exceptionally emotional country with its trademark nascent sorrow, ever present in all those swaying voices and guitars," he explains. "I felt it very familiar with my own sentiment and it affected my style enormously." These are the exact same elements which he finds moving in any music, be it of Portuguese, Romanian, Greek, Turkish, Hungarian or Spanish origins. "If we try and seek the connection between all these worlds, we will inevitably stumble across the Romani people who left their mark pretty much everywhere." Jelić's approach is intuitive: "for me, music has always been a sort of a prayer, or a rite of sorts. It doesn't matter if it's the voices or the percussion instruments."
Re-mastered from the original tapes this newly reissued Soundway Records version on vinyl sounds far better than the original pressing which unfortunately had pressing flaws and surface noise throughout.
Mastering and Lacquer Cut: Frank Merritt, The Carvery
Artwork restoration: Javi Bayo
Tracklist:
A1 Rhinoceros II 3:07
A2 Gajeiro 4:40
A3 Lamentation 3:08
A4 Sometimes At Nine 4:10
B1 Rumba Balcana 4:48
B2 Gitanes 5:29
B3 In The Sky 5:15
Arranged By – L. Ristovski*, N. Jelić*
Composed By – N. Jelić*
Computer [Ppg Computer Synthesizer] – Laza Ristovski
Engineer [Recording] – Boban Petrović
Producer – B. Petrović*, N. Jelić*
Vocals, Harmonica, Percussion, Zither, Piano – Nenad Jelić
Recorded at Studio VI RTB, December 1985.